Product Information
Ingredients: Rubber Latex, Water, Ammonium Hydroxide, Thiram, Zinc Oxide
Size: 15ml / .50 fl oz
Other: ☞   Please remember, if you're allergic to latex, you can't play with Gluey.
Gluey is shivery, and will freeze in temperatures below 32°F (0 °C) unfortunately, if this happens and it freezes, you're not gonna be able to play with it anymore.
Application Guide
Peel off tips:
‣Gluey works better over clean and oil free nail beds.
‣Avoid unwanted bumps by applying a single coat.
‣Try to be precise, don't go over your cuticles.
‣Gluey will dry fast, after that, you can start polishing like you normally do, starting by your base coat and so on.
‣When you're done with your mani, just peel it off without hassle!
Liquid nail tape tips:
‣Apply it over your cuticles! Yes! Enjoy the satisfying sensation of brushing your cuticles!
‣Wait for it to dry before starting to do nail art.
‣Try marbling, stamping, use vinyls, create gradients, or freehand awesome creations without worrying about cleaning your cuticles.
‣When your nail art is done, simply say bye to Gluey, peel it off and move on.
About Colores de Carol
Colors of Carol is a family company that started 8 years ago with the intention of offering exclusive and quality products. Our goal is to continue growing and in the near future to increase our production, however for now we only produce limited quantities. Our enamels are made by hand with great dedication, that is why we take care not to exceed our commitments to guarantee the satisfaction of our clients. Made in Connecticut, USA since 2013.
Colores de Carol es una compañía familiar que inició hace 8 años con la intención de ofrecer productos exclusivos y de calidad. Nuestra meta es seguir creciendo y en un futuro cercano aumentar nuestra producción, sin embargo por ahora solo elaboramos cantidades limitadas. Nuestros esmaltes son elaborados a mano con mucha dedicación, por eso cuidamos de no excedernos en nuestros compromisos para garantizar la satisfacción de nuestros clientes.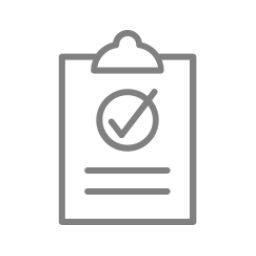 We're an authorised stockist of Colores de Carol
When you purchase Colores de Carol items through Femme Fatale you can be assured we're supplying you with authentic, handmade goods produced by the brand to the standard advertised. If you are ever concerned about your order we encourage you to contact us for a resolution. In addition to us refining our procedures over time, it's imperative that any product-specific issues are passed back to the brand for potential quality control or fault checks. We value your custom; and our goal is to offer an excellent variety of artisan beauty items of a consistent high quality.