Product Information
Ingredients: BUTYL ACETATE, ETHYL ACETATE, CELLULOSE ACETATE BUTYRATE, DIMETHICONE, ACETYL TRIBUTYL CITRATE, ISOPROPYL ALCOHOL, ACRYLATES/DIMETHICONE COPOLYMER.
Size: 12ml / .40 fl oz
Application Guide
HOW TO USE
For best results ensure your nails are clean and dry.
Apply 1-2 coats of peel off base coat  ( we do NOT recommend wrapping your tips at this stage )
Allow to fully dry then apply your desired nail colour followed by top coat ( wrap your tips! )
REMOVAL
When it is time to remove your manicure, lift up one edge of the polish gently using an orange stick or something similar ( please don't use a metal cuticle pusher for this task ) and gently peel off from one side to the other. If you peel from the cuticle line to the tip of the nail, it may cause peeling of the natural nail, especially if you have dry / brittle nails.
*Peel off base coats are not for everyone and some experimentation on how to best use the product may be necessary. If you have issues with removal, you may need to try using thicker ( or maybe even thinner ) coats of the base coat.
If you experience dryness or peeling of the natural nail when using this product, it may not be for you 
About Emily de Molly
Emily de Molly is an independent nail lacquer brand located in Canberra, Australia.
Established in May 2012, they are dedicated to providing an amazing variety of colours and finishes at an affordable price.
Their range includes holographics, shimmers, magnetics, multichromes, foils, flakies, thermals and glitter polishes. They love to experiment with colour and finishes, so you will always find a vast array in our store.
Emily de Molly also specialise in stamping plates and accessories.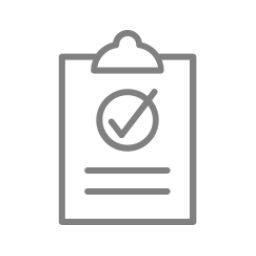 We're an authorised stockist of Emily de Molly
When you purchase Emily de Molly items through Femme Fatale you can be assured we're supplying you with authentic, handmade goods produced by the brand to the standard advertised. If you are ever concerned about your order we encourage you to contact us for a resolution. In addition to us refining our procedures over time, it's imperative that any product-specific issues are passed back to the brand for potential quality control or fault checks. We value your custom; and our goal is to offer an excellent variety of artisan beauty items of a consistent high quality.