Full Scent Description
A mix of vices: dark chocolate, black coffee and cigarettes wrapped in a worn leather bomber jacket and staked out in a tan '72 Buick Skylark on a humid night. Radio static white noise crackling through the speakers, cigarette ashes on the car door. Later: a dark office. Neon lights cut sharply through the shadows. The hot bulb of the film projector heats up. Rotating reels emanate the familiar smell of warm celluloid and dust motes, flying just inches away from the lens.
Private Eye is a raw, gritty and unusual fragrance that radiates atmosphere and mystery. This inspired scent is spicy, earthy, sweet and slightly smoky with the faintest trace of leather. An all natural blend of resinous myrrh, rich cacao, effervescent pink pepper, black pepper, tobacco absolute, coffee essential oil, choya loban, guaiacwood, tonka bean, aged patchouli, rosewood and the woody, candied clove-like scent of buddha wood essential oil, Private Eye seeks to take you on a suspenseful journey full of mystery, into a dark and tangled world of unraveling secrets.
This is a very complex scent. Multiple notes arise on initial application: a blast of pink and black peppers, chocolate and coffee are followed quickly by heavy, resinous myrrh. Immediately thereafter the bright rosewood emerges, hovering above a gloriously smooth worn leather and smoke blend. After a few minutes you can still pick out several of these notes but the spicy buddha wood begins to edge up next to the rosewood. After this stage, the blend will develop a slightly sweeter profile while still remaining dark and complex. The spicy notes remain throughout the life of the perfume and are dominant, particularly the buddha wood. After it has been on for a while the tonka bean will begin to add a soft creamy carmelic note. Private Eye has incredible staying power. Unisex leaning masculine.
Cocoa absolute may stain lighter colored clothing and skin. When applying perfume, rub perfume in quickly as it is easier to work into skin with less chance of staining.
Private Eye contains spice oils. A slight warming sensation may be present on initial application for individuals with sensitive skin. This should not cause any great discomfort or be a lasting sensation.  One of Angela's personal favorites!  Private Eye is blended in organic cane sugar alcohol.
Product Information
Ingredients: Oryza Sativa (Rice) Bran Oil, Fragrance (may include essential oils).
Size: Approx 5ml packaged in a glass vial with protective box.
Other: Our Perfume oils are all Vegan with the exception of Inquisitor, which contains beeswax absolute.
Application tip: If your roller ball runs dry during application, remove black cap, hold your bottle vertically with roller ball pointing to the ground and forcefully shake/thrust the bottle down one time to replenish the oil in the well. Now it is ready to reapply to your skin.
Storage and Shelf Life
Most of our perfume oils are good for several years.  We use rice bran oil as a carrier oil.  Due to rice bran's high anti-oxidant content, it has a very good shelf life.
Storing your oils appropriately will affect the shelf life.  Be careful to store your Solstice Scents products, especially perfumes, out of direct sunlight and in a cool place as heat and light can age the products.
Safety Precautions for Pregnant or Nursing Mothers
Solstice Scent's opinion is to avoid all fragranced and/or essential oil products while pregnant or nursing, especially in the first trimester.  You may do your own research on the safety of using perfumes and fragrances while pregnant or nursing.  Essential oils, fragrances and absolutes may pass into the bloodstream and may even cross the placental barrier.  Not all oils are of concern, but Mothers should be cautious, especially in the first tri-mester.  Some essential oils stimulate menstruation, are abortifacient, lower blood pressure and produce a myriad of other effects internally and externally and it is advised you exercise caution and be informed.  Products which contain oils that we are aware should not be used while pregnant or nursing contain a warning at the top of the listing, above the description, though we still feel that unscented products are better for pregnant or nursing mothers.  You may also wish to spray your perfumes conservatively on clothing instead of wearing them directly on the skin or try a few sprays of Glace combed through your dry hair or a little of the perfume oil rubbed in your hair.
About Solstice Scents
Solstice Scents started serving the local Gainesville, FL area in 2004. We originally sold soap, lotion, salts, candles, body oil, loose hand blended incense powders, dream pillows, eye pillows and neck pillows. We took our orders on order forms printed on parchment paper, hand wrote all of our tags and attached them with satin ribbon and
affixed our familiar mastic tree labels to bottles with rubber cement. Customers were able to select ala carte fresh made items directly off the order form, including customizing candle color or fabric choices. Bath salts were offered in upcycled Monin syrup bottles from the coffee shop Angela used to work at, topped with corks ordered from a wine supplier.
The business has evolved significantly since that time, though the same spirit, inspiration and aesthetic is infused into each item. While we no longer offer custom made items, all products are made with the same attention to detail and in small batches to ensure freshness. Our labels are designed in house with the original mastic tree
logo. The labels are applied by hand to the products. Each fragrance is still handwritten on the product label to this day.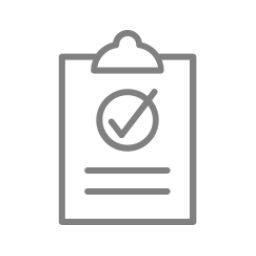 We're an authorised stockist of Solstice Scents
When you purchase Solstice Scents through Femme Fatale you can be assured we're supplying you with authentic, handmade goods produced by the brand to the standard advertised. If you are ever concerned about your order we encourage you to contact us for a resolution. In addition to us refining our procedures over time, it's imperative that any product-specific issues are passed back to the brand for potential quality control or fault checks. We value your custom; and our goal is to offer an excellent variety of artisan beauty items of a consistent high quality.