Product Information
Ingredients: Butyl Acetate, Ethyl Acetate, Isopropyl Alcohol, acrilicy Resin, Nitrocellulose, Acetyltributyl Citrate, quartenium-18 hectorite, Aluminum, Propylene Glycol n-Propyl Ether, Magnesium Fluoride, Polyethylene Terephthalate, Polyurethane -33, Colorant, POLYURETHANE COATING, ACETONE, N-BUTYL ACETATE, SiO2, INERT METAL, FD&C Yellow #5, Titanium Dioxide, Cosmetic Russet, Carbon Black, D&C Black #2, Ba Compound 16, D&C Red #6, Isopropyl Alcohol, D&C Red #7, Rosin.
Size: 11ml / .37 fl oz
Other: Hand made polishes created and produced by Daniela Vianna. Each bottel contain 10ml and comes with two steel beads.
Application Guide
Once you have completed your application, seal with a quality glossy top coat for that water-smooth shine. We enjoy using Cirque Liquid Laminate, Glisten & Glow or Seche Vite.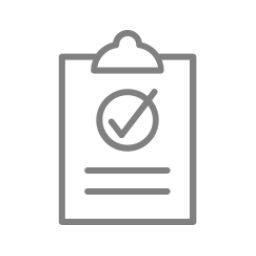 We're an authorised stockist of By Dany Vianna
When you purchase By Dany Vianna items through Femme Fatale you can be assured we're supplying you with authentic, handmade goods produced by the brand to the standard advertised. If you are ever concerned about your order we encourage you to contact us for a resolution. In addition to us refining our procedures over time, it's imperative that any product-specific issues are passed back to the brand for potential quality control or fault checks. We value your custom; and our goal is to offer an excellent variety of artisan beauty items of a consistent high quality.
---