Full Scent Description
Winter Dove is a gourmand floral blend featuring vanilla crystals, fresh nutmeg and sweet cream sprinkled with spicy pink carnation petals. The scent is sweet, spicy, creamy and feminine. The vanilla, cream and nutmeg combine to give an impression of egg nog. Upon initial application, all notes are detectable. Winter Dove starts out with a blast of nutmeg and a clove-like spice from the carnation flowers, all of which is wrapped in a boozy vanilla bean blanket. The spices and vanilla liqueur note tame after a short time and the blend softens into a lovely creamy vanilla fragrance with traces of pink carnation and a hint of the nutmeg.
Product Information
Ingredients: Oryza Sativa (Rice) Bran Oil, Fragrance (may include essential oils).
Size: Approx 5ml packaged in a glass vial with protective box.
Other: Our Perfume oils are all Vegan with the exception of Inquisitor, which contains beeswax absolute.
Application tip: If your roller ball runs dry during application, remove black cap, hold your bottle vertically with roller ball pointing to the ground and forcefully shake/thrust the bottle down one time to replenish the oil in the well. Now it is ready to reapply to your skin. Use caution applying on sensitive neck area. May stain clothes or light-coloured surfaces. For external use only.
Storage and Shelf Life
Most of our perfume oils are good for several years, however they are best used within 5 years of purchase. We use rice bran oil as a carrier oil. Due to rice bran's high anti-oxidant content, it has a very good shelf life.
Storing your oils appropriately will affect the shelf life. Be careful to store your Solstice Scents products, especially perfumes, out of direct sunlight and in a cool place as heat and light can age the products.
Perfume Sampling Tips
Do not smell or apply more than one perfume at a time as your nose will become overwhelmed and you may experience a temporary anosmia where you cannot detect certain notes.
Never judge a perfume directly out of the bottle. They are strong and concentrated in the bottle and the short lived top notes may be the most apparent. The alcohol based perfumes will display a strong alcohol aroma out of the bottle that may burn your nose. Testing the perfume directly on the skin is the only way it can unfold, morph and react with your unique chemistry. The alcohol will evaporate within a few minutes, leaving only the fragrance behind.
Resting your perfumes after they arrive: Your perfumes may experience a slight change when exposed to excessively warm or cold temperatures in transit that can temporarily affect the true aroma. For best results, allow perfumes to rest indoors for at least 24 to 48 hours before evaluating.
Skin chemistry is something unique to everyone. It can be affected by the medication, supplements or food you consume, hormonal fluctuations and other topical skin care products you use. We recommend sampling perfumes over a period of a few weeks.
Do not apply to broken skin. In order to prevent skin sensitization, avoid application directly after a hot shower or bath. Discontinue use if irritation occurs. May contain natural components that are contraindicated for pregnancy/nursing.
Safety Precautions for Pregnant or Nursing Mothers
Solstice Scent's opinion is to avoid all fragranced and/or essential oil products while pregnant or nursing, especially in the first trimester.  You may do your own research on the safety of using perfumes and fragrances while pregnant or nursing.  Essential oils, fragrances and absolutes may pass into the bloodstream and may even cross the placental barrier.  Not all oils are of concern, but Mothers should be cautious, especially in the first tri-mester.  Some essential oils stimulate menstruation, are abortifacient, lower blood pressure and produce a myriad of other effects internally and externally and it is advised you exercise caution and be informed.  Products which contain oils that we are aware should not be used while pregnant or nursing contain a warning at the top of the listing, above the description, though we still feel that unscented products are better for pregnant or nursing mothers.  You may also wish to spray your perfumes conservatively on clothing instead of wearing them directly on the skin or try a few sprays of Glace combed through your dry hair or a little of the perfume oil rubbed in your hair.
About Solstice Scents
Solstice Scents started serving the local Gainesville, FL area in 2004. We originally sold soap, lotion, salts, candles, body oil, loose hand blended incense powders, dream pillows, eye pillows and neck pillows. We took our orders on order forms printed on parchment paper, hand wrote all of our tags and attached them with satin ribbon and
affixed our familiar mastic tree labels to bottles with rubber cement. Customers were able to select ala carte fresh made items directly off the order form, including customizing candle color or fabric choices. Bath salts were offered in upcycled Monin syrup bottles from the coffee shop Angela used to work at, topped with corks ordered from a wine supplier.
The business has evolved significantly since that time, though the same spirit, inspiration and aesthetic is infused into each item. While we no longer offer custom made items, all products are made with the same attention to detail and in small batches to ensure freshness. Our labels are designed in house with the original mastic tree
logo. The labels are applied by hand to the products. Each fragrance is still handwritten on the product label to this day.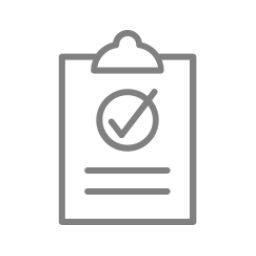 We're an authorised stockist of Solstice Scents
When you purchase Solstice Scents through Femme Fatale you can be assured we're supplying you with authentic, handmade goods produced by the brand to the standard advertised. If you are ever concerned about your order we encourage you to contact us for a resolution. In addition to us refining our procedures over time, it's imperative that any product-specific issues are passed back to the brand for potential quality control or fault checks. We value your custom; and our goal is to offer an excellent variety of artisan beauty items of a consistent high quality.