Product Information
Ingredients: Butyl Acetate, toluene, ethyl acetate, alcohol, acrylate co polymer, butyl bezyl, phthalate, nitrocellulose, and benzophenone.
Size: 59ml / 2 .oz in a clear plastic bottle with a twist pour top
Other: 2-Free product, For external use only.
Tips & Tricks
Achieve intense shine with this crystal clear formula, by allowing all layers of polish to dry below the top coat. 2-4 minutes or less and your nails will be dry, durable, long lasting with days of no tip wear, chipping! Apply Glisten & Glow top coat in a thin layer layer floating it over the top of the polish below, go back in with a 2nd coat to smooth and seal glitter or textured polishes. Protect your nail art/stamping/watermarbles with Glisten & Glow top coat, allow all that beauty below to dry and then float on top a nice bead of topcoat. Seal the tips, side walls and just past the coloured polish line near your cuticle to prevent any shrinkage. Want to intensify your holographic polishes? Add a coat of Glisten & Glow top coat!
Glisten & Glow top coat has an even consistency throughout the whole bottle, but if yours does get a little thick or gloppy just add a few drops of nail polish thinner and roll between your hands. Don't worry, it's just restoring some of the solvents that are already in it, that have evaporated since it has been opened.
About Glisten & Glow
Since 2010 Glisten & Glow creates customizable nail care products and nail polish. Made in Connecticut, USA. Cruelty-free!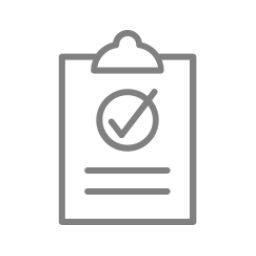 We're an authorised stockist of Glisten & Glow
When you purchase Glisten & Glow items through Femme Fatale you can be assured we're supplying you with authentic, handmade goods produced by the brand to the standard advertised. If you are ever concerned about your order we encourage you to contact us for a resolution. In addition to us refining our procedures over time, it's imperative that any product-specific issues are passed back to the brand for potential quality control or fault checks. We value your custom; and our goal is to offer an excellent variety of artisan beauty items of a consistent high quality.