Product Reviews from Verified Poesie Perfume Buyers:

I gave 4 stars only because I am decidedly not a fan of marshmallow, but if you are, I think you will love Tiny Phantom. It has a sweet full rose scent surrounded by creaminess, and it is slightly woody from the mahogany. Poesie's mahogany note is really beautiful.


Lovely! This is extremely pretty and a must try for anyone missing Library Ghost. It's different and more floral than LG but very much in the same family for me. The mahogany keeps things from being too sweet or cloying, and the rose is fresh, not overpowering. It's a great scent!


One of my favourite poesie scents! I'm not usually a huge floral fan, but the rose in this, combined with the creaminess of the marshmallow, works really well. it gets more creamy as it dries down and has good lasting power for me. I don't get much wood from it, mostly rose and cream. it's very comforting!

Product Information
Ingredients: Handcrafted using a proprietary blend of plant-based absolutes, essential oils, and fragrance accords in a base of organic, USA-grown rice bran oil or fractionated coconut oil.
Size: 2ml mini apothecary bottle / 5ml bottle with rollerball applicator.
Other: If stored in a cool, dark place, they should last indefinitely, although the scents may morph over time.
Application and Use Guide
Perfume oils are not meant to be ingested or applied to your eyes, ears, nose, mouth or any other mucus membranes. They should be kept out of the reach of children and pets. Perfume oils are not for use on children under the age of 6. Darker oils may stain if applied directly to light-colored clothing – please take appropriate precautions.
If you have sensitive skin or have had allergic-reactions to topically applied products in the past, please patch test on a small area before slathering yourself in our perfume oils or bath and body products. Particular oils may be irritating to sensitive skin, so we try to note if they are included in a blend, but please double check with us if you are concerned about a particular ingredient. If you experience redness or other irritation after doing a patch test, please discontinue use. If you have any questions or concerns about ingredients to which you have allergies, please reach out to us (or Poesie Perfume at customerservice@poesieperfume.com).
If you are being treated for a serious health issue, you may want to consult your doctor before introducing the topical application of any substance to your routine.
Some perfume ingredients may cause phototoxicity if applied before sun exposure. Please note any warnings about phototoxicity and do not use those fragrances on areas that will be exposed to direct sunlight.
About Poesie Perfume
Poesie is inspired by stylish days gone by, open books, cozy cups of tea, embarking on a new journey, wandering the streets of far away cities, waking up and following your heart… It's for the adventurers, the dreamers, and those who know how to enjoy the view as this crazy world spins on its axis every day. Formulated and blended in the USA. Each Poesie product is handcrafted in small batches using the best ingredients available. Fragrance and skin care should be one of life's little luxuries, and we hope that you feel indulged and pampered every time you use one of our products.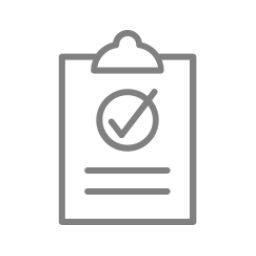 We're an authorised stockist of Poesie Perfume
When you purchase Poesie Perfume items through Femme Fatale you can be assured we're supplying you with authentic, handmade goods produced by the brand to the standard advertised. If you are ever concerned about your order we encourage you to contact us for a resolution. In addition to us refining our procedures over time, it's imperative that any product-specific issues are passed back to the brand for potential quality control or fault checks. We value your custom; and our goal is to offer an excellent variety of artisan beauty items of a consistent high quality.