Product Information
Ingredients: Water, Styrene/Acrylates/Ammonium Methacrylate Copolymer, Dipropylene Gylcol Dibenzoate, PPG-2 Methyl Ether, Ammonium Acrylates  Copolymer, Phenoxyethanol, Fragrance, Alcohol Denat, Caprylyl Glycol, Sodium Laureth-12 Sulfate, Sodium Lauryl Sulfate, Hydrolyzed Keratin, Disodium Laureth Sulfosuccinate, Potassium Sorbate, Sodium Benzoate, CI 17200
Size: 15ml / .50 fl oz
Other: Cruelty free and vegan friendly.
Application Tips
It does have a very thin consistency which is strange at first. But once you get the hang of it and to not load the brush up too much, (wipe all the excess topcoat off the brush and use what's left it the bristles) it applies easily and dries quickly. This topcoat is adequate by itself, but if you wish you can add your regular topcoat over it to give your nails more of a "plumped up" look. 
Can Hit the Bottle Stamping Polish be used as regular nail polish?
Yes they can, but they have been formulated specifically for stamping and to be as opaque as possible. Therefore they can chip relatively easily when used as regular polish. If you plan to wear them as regular polish then a good basecoat is recommended to avoid staining, in addition to a quality top coat and wrapping the free edge.
About Hit the Bottle
Founded in 2014, Hit the Bottle polishes is located in Coffs Harbour, NSW, Australia. From a young age owner Michelle has always enjoyed being creative and "making things". After high school she studied Fine Art at University.
For a couple of years Michelle enjoyed creating nail art and blogging about it at "Break Rules, Not Nails". When she wanted to try stamping, there were plenty of choice for plates but hardly any for polishes. So Michelle set out to make her own highly pigmented, high quality stamping polishes. Colours that are fun, vibrant, easy to use and produce great results. Giving them comical and silly names added to the fun!
Hit the Bottle has grown from there as Michelle finally achieved the goal of having designed her own stamping plates as well! At Hit the Bottle you'll find everything you need to create stunning nail art! Happy stamping!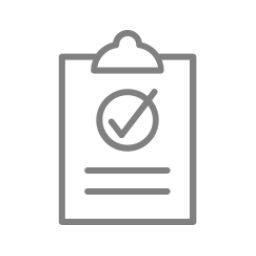 We're an authorised stockist of Hit the Bottle
When you purchase Hit the Bottle items through Femme Fatale you can be assured we're supplying you with authentic, handmade goods produced by the brand to the standard advertised. If you are ever concerned about your order we encourage you to contact us for a resolution. In addition to us refining our procedures over time, it's imperative that any product-specific issues are passed back to the brand for potential quality control or fault checks. We value your custom; and our goal is to offer an excellent variety of artisan beauty items of a consistent high quality.