Product Information
Ingredients: Glycerin, Jojoba Oil. May contain: Fragrance.
Size: 29ml / 1 fl oz
Other: Cruelty free.
Directions of use
Shake the vial
Add .5 oz (half of the bottle) to 6-10oz (180ml – 240ml) of acetone. You can add the entire vial down to 8oz of acetone, no less due to IFRA restrictions. These are just suggestions for optimal scent and protection from acetone, the ratio can vary due to personal preference.
Once the AA is added to your acetone just shake/swirl the bottle. Most scents stay blended forever, when they don't it just depends on the fragrance oil used. If you go to use it on another day, and you see it has separated just give it another shake/swirl.
We choose to bottle our AA in glass as it's easily recyclable. Studies show that in 2020 six times more plastic waste was incinerated than was recycled and that people are more likely to recycle glass vs. plastic. Simply rinse your bottle before tossing into a recycle bin, or use it for a craft.
Fragrances
Blood Orange Goji – bright notes of blood orange and satsuma combined with goji and mango for a fresh scent
Lit Dole Whip* – tart, frozen pineapple treat, blended with rum
PSL of Doom* – Baroness X's take on pumpkin spice lattes; it has a mix of pumpkin spice (of course), marshmallows, a mix of whipped cream/French vanilla/caramel, a light latte/coffee scent will come through on finish
Sharks w/ Frickin' Laser Beams* – a saltwater marine based scent with a mix of the following added: iced tea, coconut water, green apple, lemon and kiwi
Strawberry Jelly Donut – sweet warm sugar with notes of fried dough, sweet vanilla and fresh strawberry jam
Unicorns w/Frickin' Light Saber Horns* – passionfruit, nectarine, mango and apple puree finished with a touch of plumeria and fresh lemon zest
Violet Sweets – it smells just like the violet candy by Choward's; it smells like violets but has a sweet candy note
Unscented – these Acetone Additives will have added New Moon Cuticle Oil in place of the usual fragrance oil.
* Denotes this is a custom Baroness X house blend.
Warning: Please do not sniff your acetone bottle after adding Acetone Additive to it…this is unsafe. The scent in the AA does not remove fumes. If you'd like to smell your Acetone Antidote please smell it in the bottle before adding it to your acetone, or on your nails after your polish has been removed.
Disclaimer
This information is for educational purposes only, it is not intended to treat, cure, prevent or, diagnose any disease or condition. Nor is it intended to prescribe in any way.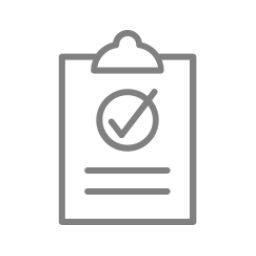 We're an authorised stockist of Baroness X Lacquer
When you purchase Baroness X items through Femme Fatale you can be assured we're supplying you with authentic, handmade goods produced by the brand to the standard advertised. If you are ever concerned about your order we encourage you to contact us for a resolution. In addition to us refining our procedures over time, it's imperative that any product-specific issues are passed back to the brand for potential quality control or fault checks. We value your custom; and our goal is to offer an excellent variety of artisan beauty items of a consistent high quality.
---